A 75-year-old company closed its doors for the last time. Landlords said it was the high rent that doomed them.
Since 1947, Lucenta Tire has sold tires and provided tire alignments, oil changes, front suspension and brake work to customers in the Joliet area, said Christine Lucenta, who was office manager for the 'family business.
Lucenta Tire was best known for its honesty, Lucenta said.
"If we told them they needed brakes they believed that was okay and not that we were trying to rip them off – that if they got on the road they would be safe," Lucenta said. "I feel bad for my clients. They keep asking me, 'Where do I go?' There are good addresses, but finding something that does it all is a bit difficult.
The last remaining location in Channahon acquired new owners on Oct. 1, along with the promise of higher rent, Lucenta said.
She said the family had explored other locations and considered merging with another business.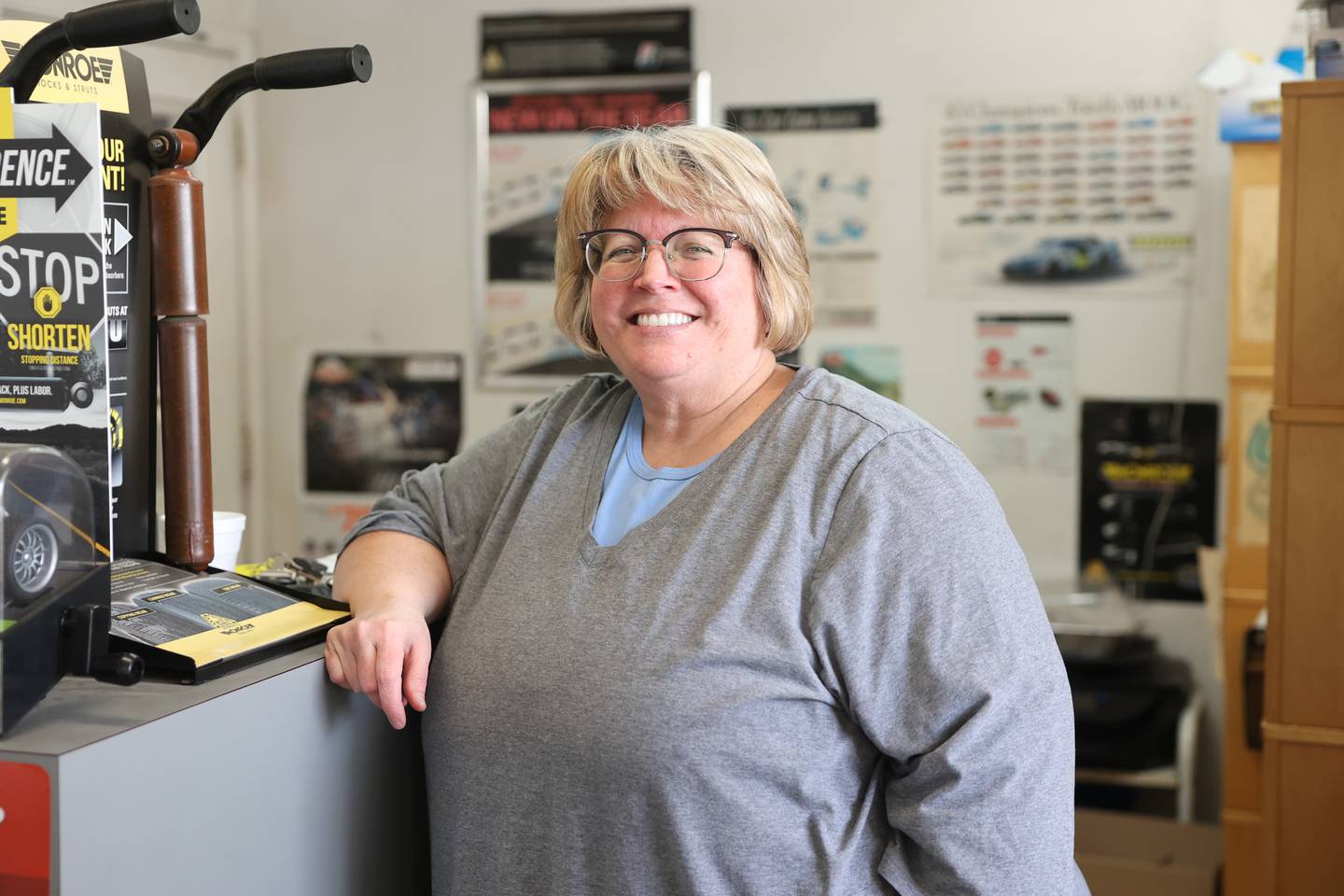 However, with Lucenta's father, John Lucenta Jr., due to retire and "enjoy life," and with the higher cost of doing business in 2022, the family decided to permanently close Lucenta Tire on Wednesday, Christine Lucenta said. .
She said she was both relieved and sad to see the business going, especially after weathering the pandemic.
"We never laid off during COVID," she said. "We slowed down, but we never had to lay off. But the [personal protective equipment] also helped keep us alive.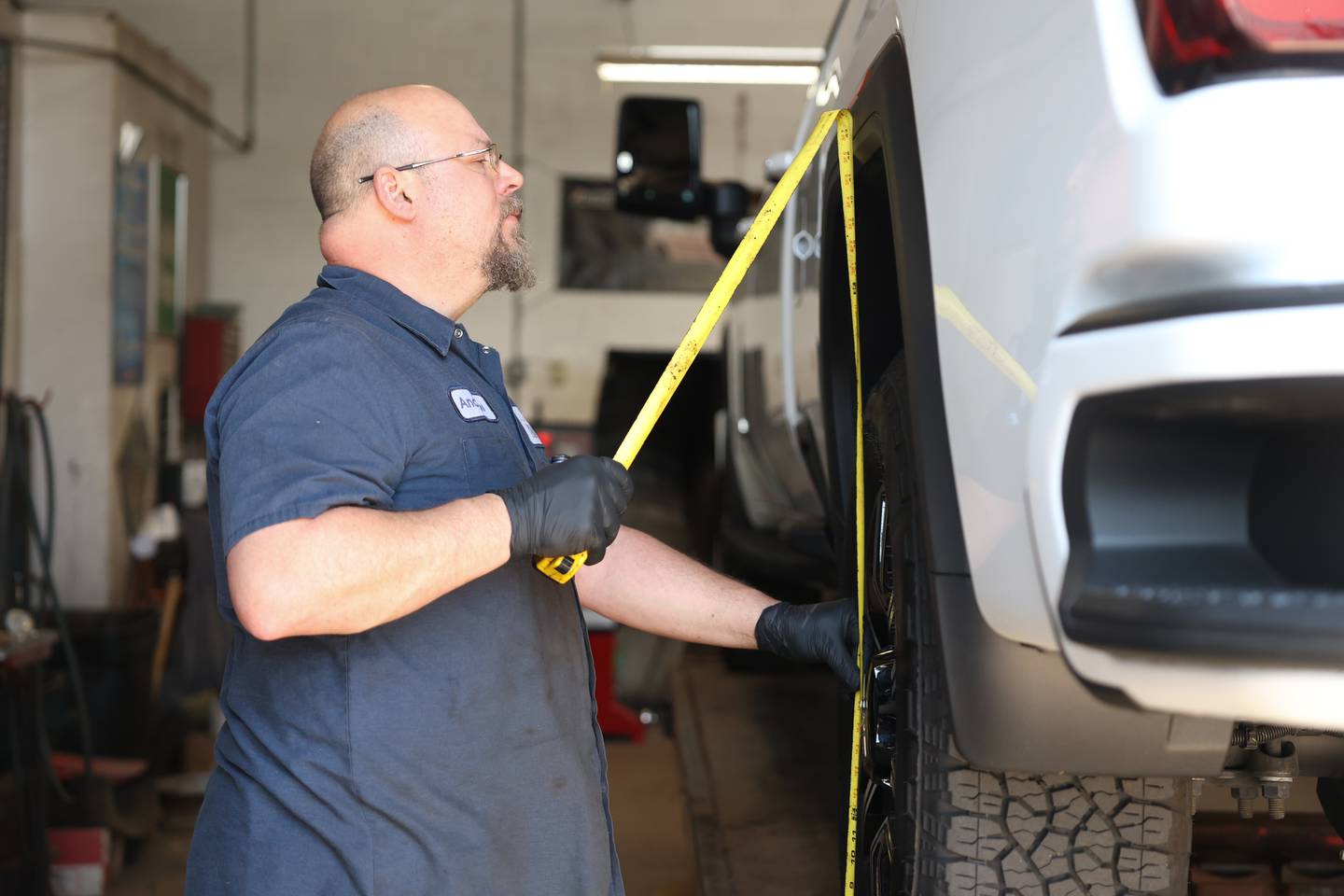 Lucenta Tire wasn't alone in struggling to cope with rent increases.
The Giving Tree, located at 3016 S. State St. in Lockport, is being sold and will lose its lease July 1, said Stephanie Ambrose, development manager at Catholic Charities for the Diocese of Joliet, in a Herald article. -News of May 15. .
Ambrose said the high cost of rent was a concern and she hoped someone could offer Catholic Charities reduced rent for its donation center. But, on Friday, that had not happened.
A 7-decade-old company was built from a 'small gas station'
Christine Lucenta said her grandfather, John Lucenta Sr., opened Lucenta Tire on Chicago Street "in a small gas station" and then moved it to Washington Street in Joliet.
His father, John Lucenta Jr., grew the business, which had six locations at a time.
In addition to Washington Street, Lucenta Tire was also located on Plainfield Road and Dawes in Joliet, Cass and Briggs Streets in Joliet, a warehouse on Laraway Road in Frankfort and on Municipal Drive in Channahon, Christine Lucenta said.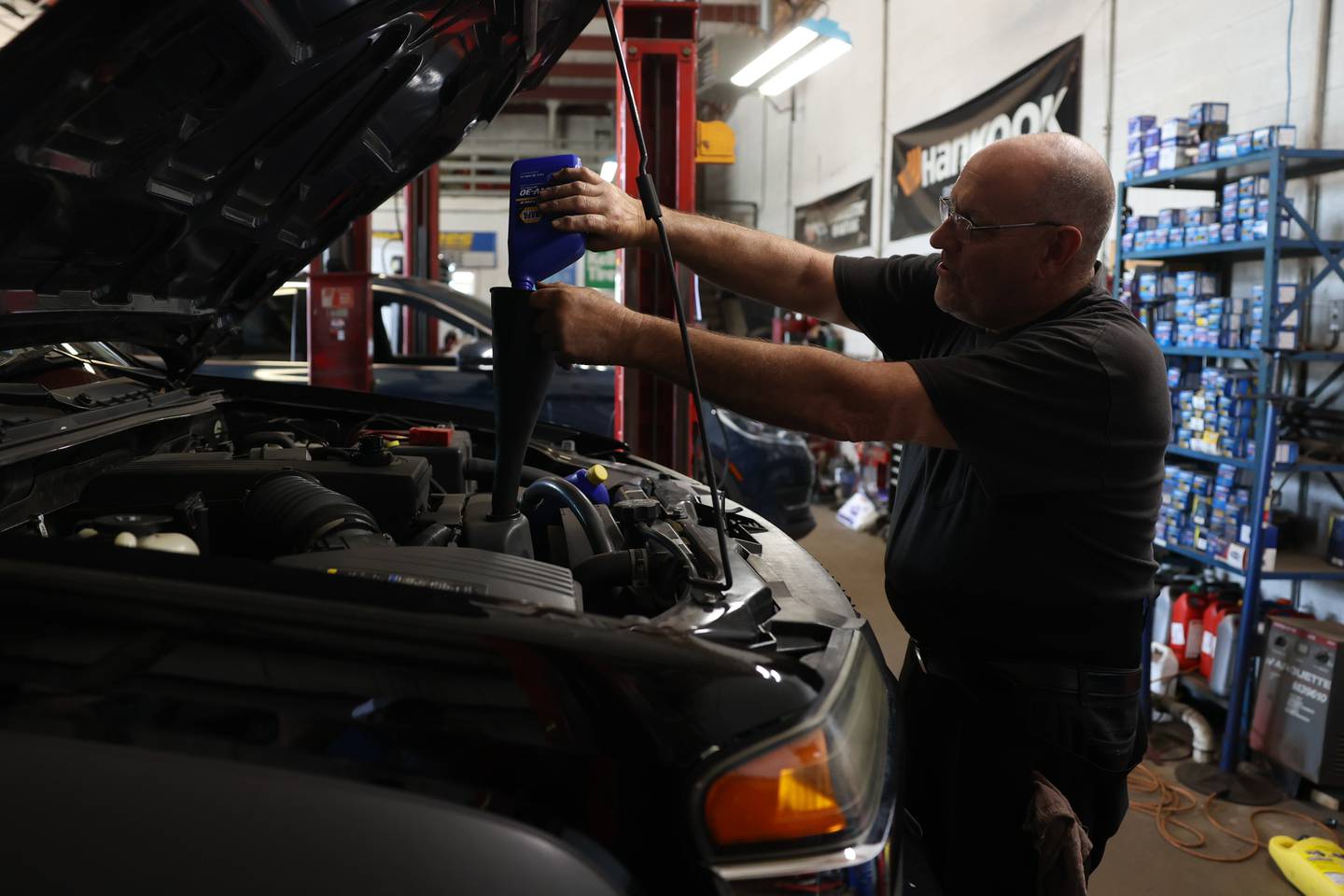 The Channahon site opened in 1993. Other branches closed over the years as their managers left, she said. Christine Lucenta handled the accounting at the other locations until she was transferred to the Channahon location in 2001 when she first saw the building.
"I was like, 'Where am I going?' "said Christine Lucenta.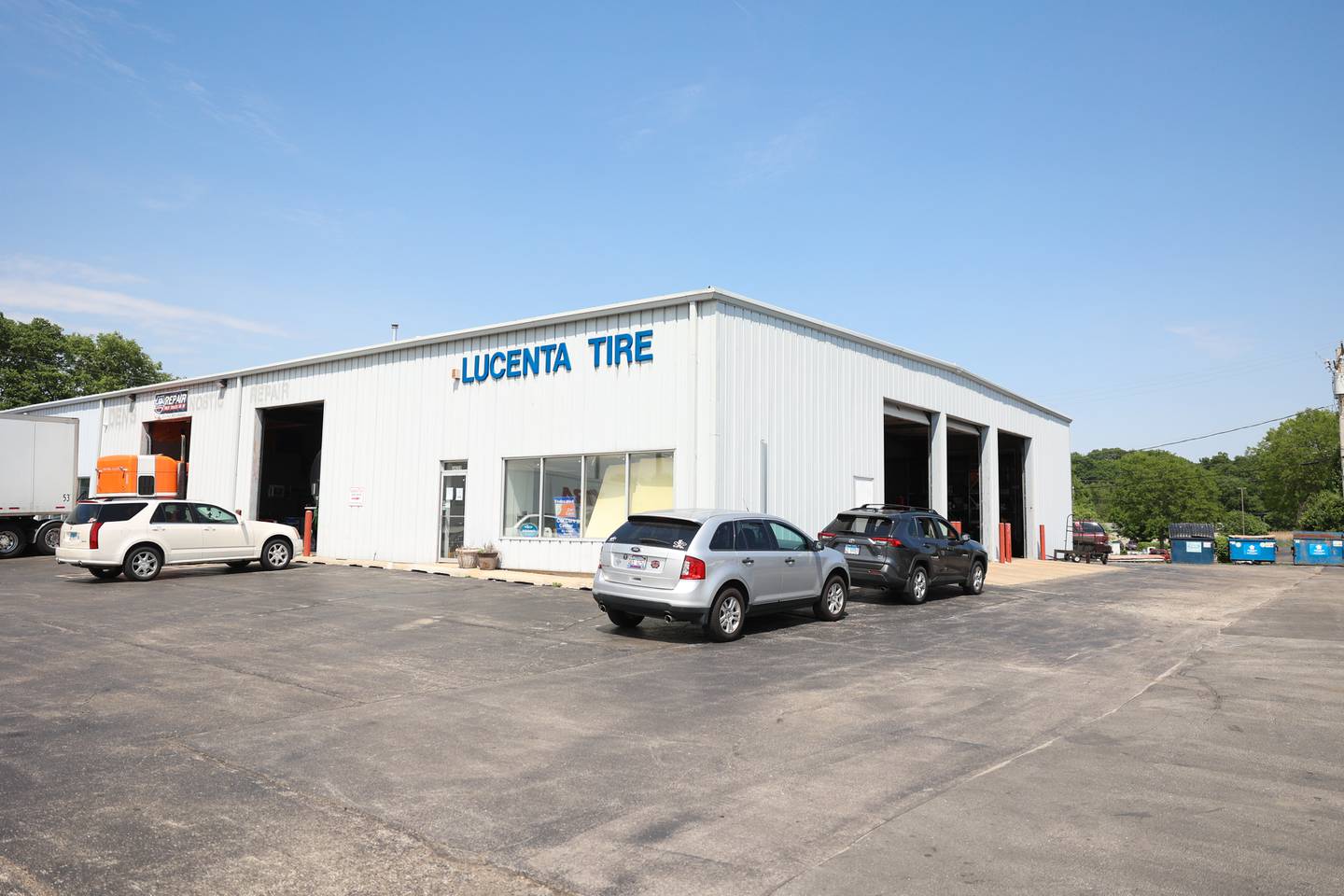 One of Channahon's former site managers was Brad Forkner, who often brought his smoker to work and cooked lunch for his co-workers with a few side dishes. Baked potatoes in the slow cooker, baked beans with bacon and chocolate chip bars were favorites among his colleagues.
"It's a nice incentive for the guys and builds team spirit that makes us happier to show up for work," he said in a 2008 Herald-News article.
Although Christine Lucenta did clerical work and cleaning for the family business in high school, she did not make it a lifelong career. She wanted to be an accountant.
"And then I came back once from winter vacation and never went back to college," Christine Lucenta said. "At that time, it was more or less to help my father."
Christine Lucenta stayed and worked at all sites over time, mostly in the warehouse, until it was sold in 2001, she said.
"I did the books, I sold tires over the phone and I loaded trucks," Christine Lucenta said. "I did everything."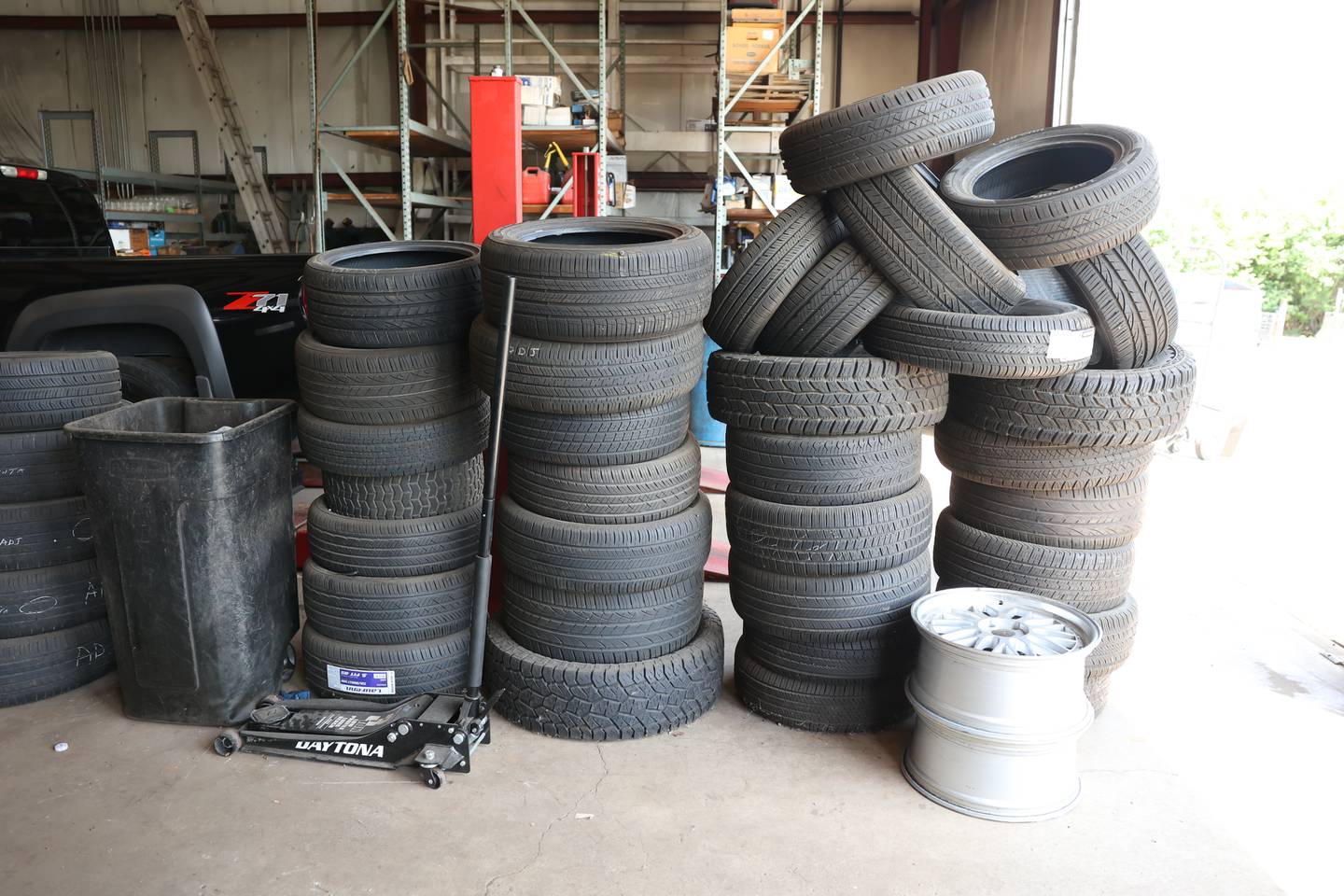 By the time Christine Lucenta went to work at Channahon, she was also replacing managers at other locations when they went on vacation. Eventually, she also became director of the Channahon site, "until my father comes back," she said.
Unlike her father, Christine Lucenta does not plan to retire.
"My car payment won't let me do that," she said.
So what is his next dream job?
"Being on the beach sipping cocktails," Christine Lucenta said. "But it doesn't pay anything."